Past Participants
Angela Lilley
Angela Lilley is a Leek based photographer, using her images to produce a range of giftware, including mounted/framed prints and canvases. Angela uses her studio for portraits and commercial photography.
---
Becka Higham
Becka is a local Illustrator, who graduated with her Masters degree in Illustration and Comic Arts. She specialise in book illustrations, character design and architecture, and offers commissions for portraits, gifts and wedding stationary.
---
Brett Trafford Photography
Brett Trafford is an award winning freelance photographer. Based in Leek, Brett draws inspiration from the wonderful British countryside to craft stunning photographic images.
Brian Pearson
Brian Pearson is a local artist specialising in animals, wildlife and architecture in both watercolour, coloured pencil and limited-edition prints. Brian's works are mainly created from his own photographic archive.
---
Carolyn Trafford
Fascinated by the effects of nature and time in the landscape, Carolyn uses mixed media techniques, converting photographs into beautiful textural, stitched pieces and stunning silver jewellery.
---
Cathy Bower Photography
I specialise in capturing 'Pictures with Personality' on location or somewhere special around Leek. I love celebrating what is special and unique about my subject , be it a person or pet.
---
Celia Kent
Celia works to explore line, colour, pattern and texture based on the landscape and ephemera of the Staffordshire Moorlands. Looking backwards to go forwards is the basis of new works.
---
Ceri Bridge-Harrington
Inspired by her family and life in Leek, Ceri works primarily with paper to create textural, mixed media images of local places and domestic scenes.
---
Dark Sky Pottery
With 20 years ceramic experience, Kim both hand builds and throws. She uses different clays and forms, particularly playing with contrast and texture. Her values focus on learning and sharing.
---
Deborah Calladine-Jones
Deborah Calladine-Jones creates original acrylic portraits of a range of animals, both domestic and wild. She strives to capture the character of the individual, using colour and texture.
---
Fiona Wilson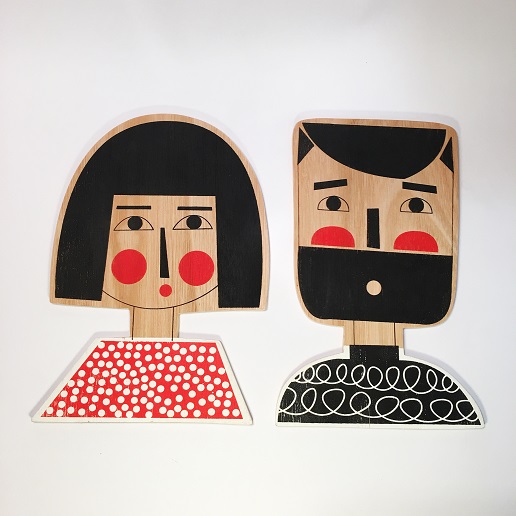 Fiona is a screen printer and maker with a love of illustration, colour and pattern. She creates quirky, bold designs with a sense of fun and humour.
---
Gavin Bowyer
Add title
Gavin is a Bullclough Art School Tutor who has a passion for painting and drawing the ephemeral fragile natural world. He captures vivid poignant pictures with his stunning 'Grisaille' inspired portraiture.
---
Jaqueline Harold
Jacqueline's work includes award winning exhibition pieces from Loco-chess, Loco Commotion, replica of the Leekfrith Torc and her artisan jewellery (often using customers own gold). Workshop worth a visit !
---
Jo Bo Designs
Jo is a textile artist based in Leek, trained in multi media textiles,Now focusing on free motion embroidery, Along with teaching others crafts in a variety of workshops.
---
Joanna Allen
Joanna Allens's artwork includes mixed media paintings and intaglio prints, including hand coloured etchings, drypoints, collagraphs and monoprints. Recurring themes include strange little birds, magical gardens and romantic florals.
---
JOBO
Jo is a Derby based Mixed Media Artist. Recycled fabric Wall Art with a pinch of quirkiness, a hint of curiosity and a splash of colour inspired by my feline friends.
---
Judith Brown Jewellery
Judith Brown has been making elegant wire jewellery for over 15 years, visit her studio above Spout Brew House. See her jewellery and wedding accessories and find out about doing a workshop too.
---
Just Add Chalk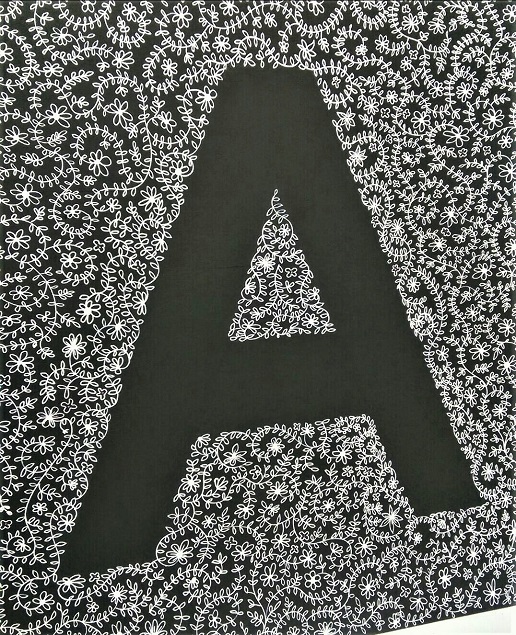 Amanda Holdcroft
'Just Add Chalk' is a chalkboard and hand lettering business that creates signs for weddings, restaurants and businesses. Amanda also creates personalised doodle artwork using names or letters.
---
Laura Hyland
Laura Hyland is a contemporary mixed media Artist Her work and materials are varied and covers many subjects from the Syrian refugee crisis to the music and dance of Spanish Gypsies.
---
Lisa Gibson
A modern contemporary reflection of our heritage. British accessories brand Lisa Gibson creates bespoke luxury handbags using Harris Tweed. individually designed, hand cut and hand sewn with a high-quality finish.
---
Lynda Hyde
Lynda portrays her observations via mixed media, water colour and printing methods. Inspired by nature, how geological and geographical textures are embedded in man-made structures and buildings.
---
Mad Cat Glass
Lesley enjoys working with a variety of mediums, producing both jewellery and art with a common theme of nature running through everything she creates.
---
Norma Lucas
Norma paints in oils in a contemporary vein, juxtaposing colour and shape within a limited harmonious palette. Some objects are identifiable whilst others are pared down reduced to essential characteristics.
---
Out of the Blue
Out of the blue pottery produce a range of hand thrown ceramics with contemporary surface pattern designs.
---
Penny Meakin (Stamp Artist)
Penny has collected stamps since childhood. Several years ago, she decided to use her "swaps" to produce images synonymous with Great Britain. She accepts commissions, specialising in making 'personal' items tailored to suit your needs.
---
Rachel Hathaway
Rachel Hathaway takes her inspiration from the natural world. She works primarily in acrylics, and enjoys using bold colours to create striking images.
---
Royal Edge
Suzanne uses the fleece from her small flock of Jacob sheep making unique hand woven scarves. Suzanne also works with wire, creating individual small sculptures inspired by the natural world.
---
Sarah Myatt Glass
A natural theme runs through Sarah's work and her range mainly consists of suncatchers that are perfect for windows, walls and even the garden.
---
Sarah Taylor Studio
Sarah Taylor is a surface pattern designer who combines her love of drawing and creating patterns, which she applies to a range of ceramics and home wares. Find Sarah at The Fox & Crow Gallery an independent gallery in the Foxlowe arts centre.
---
Warmigloo
Warmigloo's design studio is based at the Foxlowe Creative Hub headed by Creative Director Chris Thompson, having a large portfolio of work and collaborations, Chris will be showing his Fantastical Birds and lino prints.
---
Wheatcroftwillow
Rachel Evans of Wheatcroftwillow makes robust traditional and contemporary baskets and sculpture using a mixture of her own home grown and Somerset willow.
---